More often than not we lose our phones or they get damaged beyond repair. One of the items most people are afraid to lose from their phones is their contacts. You don't want to lose that contact of your long lost friend you just met the other day. The days of transferring contacts from one phone to another or asking friends from Facebook to send your contacts are long gone. There are multiple ways you can save contacts and google is the most convenient method.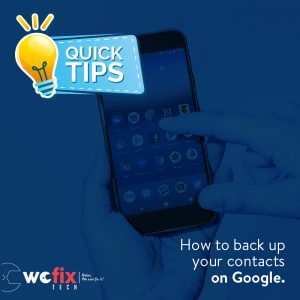 Google owns android and its services are well integrated with the most popular mobile operating system. One of the many services you can enjoy is saving  contacts to the google servers. When you save contacts on google, they will periodically be added to your google account. This includes your current contacts as well as whichever you add in the future
Whether your phone suddenly gets destroyed, stops working, or you need to switch devices, those who back up Android contacts to their Google accounts will always have their numbers in the cloud and ready for download.
Here are the steps to save contacts on google
Open Contacts app on your android device
Tap the app's overflow menu on the top right corner
Tap import/export
Select the account you want to copy contacts from e.g phone and click next
Select the account you want to copy your account to I.e your google account and tap next
Select all contacts and tap the check mark on the top right corner
To ensure your future contacts are saved on google account;
Open Contacts app
Tap app's overflow menu on the top right corner
Tap settings
Open default account for new contacts and select your google account
Your contacts are safe on google and you don't have to worry. Back up now.