Samsung's Galaxy S8 may be three years old, but it's still one of the best-rounded devices out there. Yet, like many other smartphones, they are not immune to smashes and breaks. So when Mr Broken Screen visits there are a few things you can do to revive your Samsung Galaxy S8.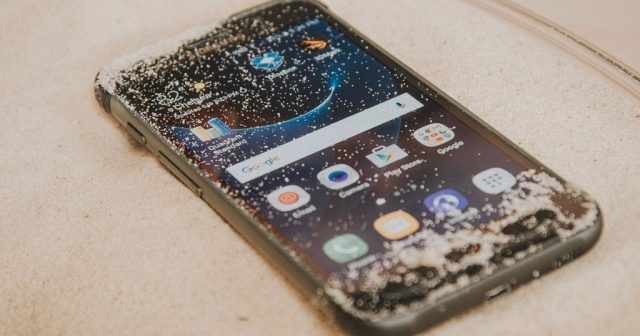 Use it as a backup phone
Let's face it. Two is always better than one. It's also a great way to separate work from play. Pop a new sim card with a secondary number in and it's great to keep with you just in case your primary device bellies up. Just tell your friends about which number you'll be using. You'll thank us.
Use it for VR content
Samsung does a great job with VR, with its own proprietary release Gear VR which supports the S8 as well as S9, S9+, Note 8, S8, S8+, S7, S7 edge, Note 5, S6 edge+, S6, S6 edge, A8 Star, A8, or A8+. This means there is no need for you to snap in your current device where an old one will do just fine. Much like with consuming content, if the damage is not significant enough, you'll be just fine. Download the Oculus app and immerse yourself in some quality VR gaming and content.
It now belongs to the kids
If you have kids, chances are they're clamouring to use your Galaxy S8 to watch the latest episode of Samurai Jack on-demand or attempting to level up in Candy Crush. While a broken screen isn't the best when consuming content, your kids probably won't mind if the damage isn't significant. Luckily if it is, Wefix Tech has a special offer for you!
Donate the phone to someone who may need it
One man's trash is another man's treasure. If you're not in the mood to have your Samsung S8's screen replaced, then hand it over to someone who could benefit from a smartphone. Most of us underestimate how much of a commodity a smartphone can be – it could be someone's lifeline, it could improve their business or it could even educate them.
Have your screen fixed at Wefix Tech
Well, you knew where this conversation was going to, right? Wefix tech repairs Samsung screens like nobody's business (well, it's our business – plus, we're an authorized Samsung repair specialist). Why stop there, we also have a wide range of Samsung accessories in-store from cables to covers and screen protectors.
Now, what's the takeaway from all of this? Your smartphone – unless of course, it's completely out of commission – isn't completely useless. Stop by Wefix Tech to have it repaired or give it new life with another use.