iPhone 11 Repair Services
Having a reliable iPhone 11 repair service provider can give you peace of mind. When your iPhone 11 has an issue from a cracked screen, damaged battery, Wefix Tech has the tools, parts, and team to fix your device quickly.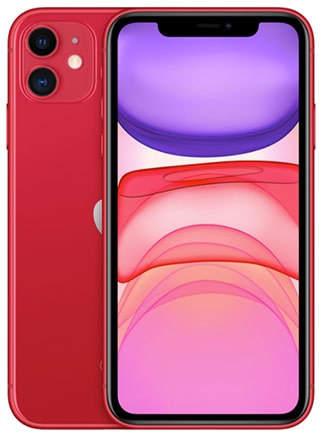 iPhone 11 Screen repair
The iPhone 11 screen is beautiful and looks modern but is very fragile making it vulnerable to damage in case of a fall. A damaged screen can wreak havoc to your iPhone 11 and make it unusable. But you can rely on CPR for quick and convenient screen replacement services. We complete most screen replacement within a day. You can drop your device or we come for it, fix it and deliver it back to you.  We offer a free diagnosis and estimate on our iPhone 11 screen repair. We also offer a wide variety of iPhone 11 cases to safeguard your device from damage.
iPhone 11 Water Damage
While iPhone 11 is resistant to water and dust to some extent, it's not waterproof. Water can seep into your device and damage its internal components. If this happens, make sure to visit Wefix Tech as soon as possible. From opening the device, drying it, to replacing the damaged components, our technicians will do everything to bring your iPhone 11 back to life. Don't forget to ask about our 1-year limited lifetime warranty. If your device malfunctions due to the quality of our repair service, we'll fix the problem at no cost.
iPhone 11 Battery Damage
A battery issue can cause a lot of inconveniences especially if you rely on your iPhone to make calls. Sometimes, your iPhone 11 battery may be draining fast or not holding charge. The issue might be damage to the battery or system failure. With the repair professionals at Wefix Tech, you can get a quick iPhone 11 battery replacement or repair. Our technicians will provide free diagnosis for your iPhone 11 and estimate of the cost and time of repair.
Fast iPhone 11 repair service in Nairobi.
Get all your iPhone 11 issues fixed by professionals technicians in no time.
At Wefix Tech, we offer quick and professional iPhone 11 repair services. The repair costs will vary depending on the type and extent of damage to your device.  For a free diagnosis and estimate on your iPhone 11 repair service, please contact us.
We Can Fix Your iPhone 11
We Can Fix Your iPhone 11
Same Day Repairs
Experience repair staff
Drop It Off or Mail It In
Free device diagnosis
High-Quality Parts
1-year Warranty